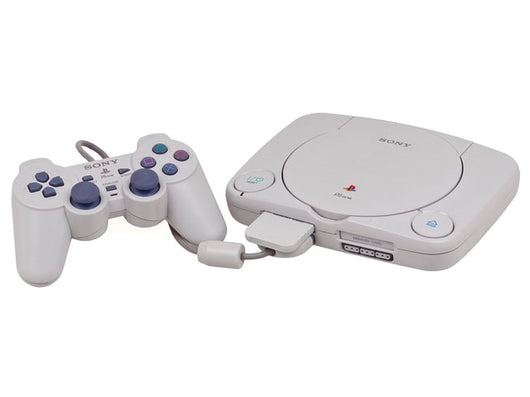 Playstation 1 Console (Slimline/PSone)
Regular price €69.95 Sale
Includes Loose Console, 1 Controller, Power Supply & AV Cable.
Want to add some games? Check out our full selection of Ps1 games here!

***You will need a Memory Card to Save Progress***
Click here to browse all PS1 Accessories 

The PlayStation is a home video game console developed and marketed by Sony Computer Entertainment. It was first released on 3 December 1994 in Japan, 9 September 1995 in North America, 29 September 1995 in Europe. It was the first of the Playstation line of video game consoles. The PlayStation primarily competed with the Nintendo 64 and the Sega Saturn.