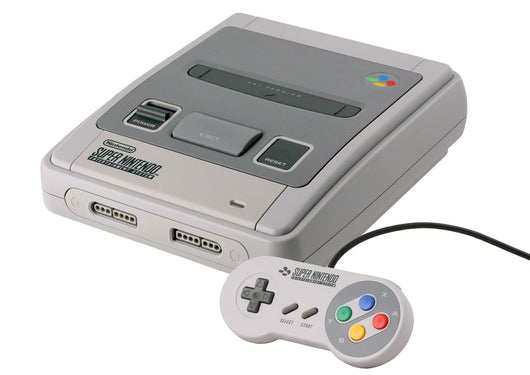 SNES - Console
Regular price €124.95 Sale
Loose console with 1 Official Controller, 1 New Power Supply & 1 New AV Cable.

Browse our full selection of SNES games here!

Need any extra controllers or cables? Click here!

The Super Nintendo Entertainment System (SNES), commonly shortened to Super NES or Super Nintendo, is a 16-bit home video game console developed by Nintendo that was released in 1990 in Japan and South Korea, 1991 in North America 1992 in Europe, and 1993 in South America. In Japan, the system is called the Super Famicom (SFC).In South Korea, it is known as the Super Comboy.